Podcast: Play in new window | Download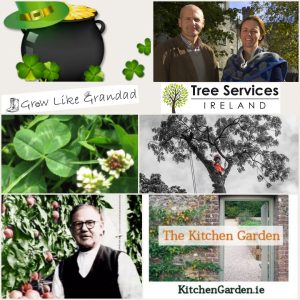 Today on the show we talked about St. Patrick's Day, Shamrock and traditional Irish Food.
We were joined in studio by Dan O'Sullivan from Tree Services Ireland to talk about their work and his tree planting initiative during National Tree Week.
We also spoke to garden blogger Matt Peskett in Surrey about gardening injuries and his post on Grow Like Grandad.
As a new foraging season begins, we chat about Wild Garlic.
There are some jobs to do in the garden this week and we finish the show with a Song for Ireland Performed by Luke Kelly or the Dubliners.
Listen on Mixcloud or download a podcast by clicking the 'download' link at the top of the page: