Podcast: Play in new window | Download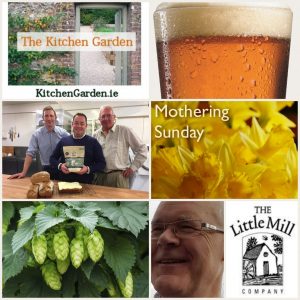 Today on the show we talked about the return of cold weather and suggested some hearty and seasonal dishes to warm and enjoy.
At this time of the year many people are planning the garden for the summer ahead. We suggested some ways that you could help our pollinators with plants and flowers.
We were joined on the show by Dr. Una Fitzpatrick from The National Biodiversity Centre to talk about the National Pollinator Plan. Details on pollinators.ie
There were also some jobs to do in the garden this week and we finish up with some music: Honeybee by Tom Petty.
Listen on Mixcloud or download a podcast by clicking the 'download' link at the top of the page: