Podcast: Play in new window | Download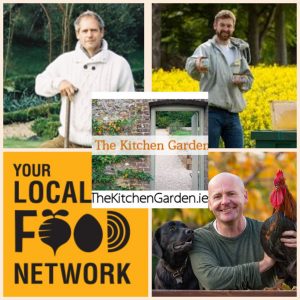 On the show this week there is a round up of the week's food and environment news and I am joined by Karen Nolan to tell us about Your Local Food Network a facility to bring together consumers and local food producers who take a Simple Food Pledge on ethical and sustainable production standards.
At a busy time of the year in Beehives. Olly Nolan, award winning Honey Producer, joins us from Dublin to talk about Bee Swarms.
Well known Garden Consultant Klaus Laitenberger joins us to tell us what's going on in the Gardens he works with, about his recent travels and his seed mail order company GreenVegetableSeeds.com
As usual there are a few jobs to be getting on with in the garden too including:
stay on top of weeds
plant tomato plants