Podcast: Play in new window | Download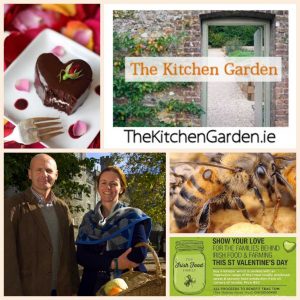 On the show this week there's lots of Food News including stories about workshops at the National Biodiversity Data Centre, Puppy updates and Edible Insects in Supermarkets.
It's St. Valentine's week and while it's not everyone's cup of tea there will be cake! Mags has a recipe for Chocolate and Raspberry sponge.
Mags also tells us about ongoing research into helping wild Irish colonies of Bees deal with the dreaded Varoa mite.
As usual there are some jobs to do in the garden this week and we finish up with a song that may be appropriate to some Valentine's dates – I'm not sorry by The Eskies.
Listen on Mixcloud or download a podcast by clicking the 'download' link at the top of the page: