Podcast: Play in new window | Download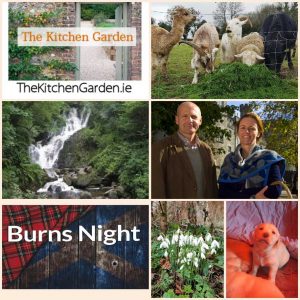 On the Show this week there's lots of Food News and it's Robbie Burns Night: Mags, tells us about Haggis and the food traditions associated with the night.
As it's the last Friday of the month, we chat about some of the Smallholding jobs to be done and chat about what's involved in keeping farm animals.
Mags gives the first part of her report from Killarney National Park and there are some jobs to do in the Garden.
We finish the show with some music, a gorgeous rendition of Robbie Burn's Ae Fond Kiss, by Lia Leendertz, author of the Almanac, a Seasonal Guide to 2019
Listen on Mixcloud or download a podcast by clicking the 'download' link at the top of the page: