Podcast: Play in new window | Download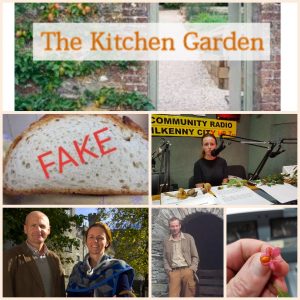 On the Show this week it's National Potato Day, Fake Sourdough & the launch of the Savour Kilkenny programme in Food News.
In the Kitchen there's Banana Bread and in Nature Notes Mags brought in some items suitable for a School Nature Table (remember those) including a Spindle branch with seeds on.
We're joined in the studio by well known gardener Dermot Carey to talk about his work with Avoca and the Green Barn at Burtown House in Kildare. Dermot also gives us a preview of the Gill Meller dinner & book launch at the Green Barn.
As usual there are some jobs to do in the garden to finish the show, including:
Prune Apple Trees after harvest,
Plant Hyacinth and other bulbs for Christmas
Check stored fruit and veg for rot
Listen on Mixcloud or download a podcast by clicking the 'download' link at the top of the page: