Podcast: Play in new window | Download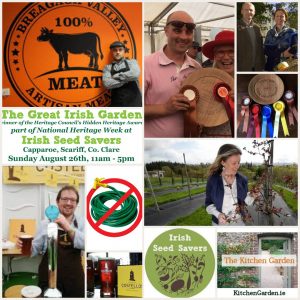 On the show this week I talk to George Navratil from Breagagh Valley Artisan Meats about winning the Top 3 spots in the National Artisan Food Awards!
Ger costello comes in to studio to talk about his brewery Costello's in Kilkenny and their new Lager.
I talk to Jennifer McConnell from Irish Seed Savers about their work, their big Open Day and how they're coping with the current drought conditions.
There are also some jobs to do in the garden, food news and music from Nathaniel Rateliff & The Night Sweats; appropriately enough "Give me a Drink!"
Listen on Mixcloud or download a podcast by clicking the 'download' link at the top of the page: