Podcast: Play in new window | Download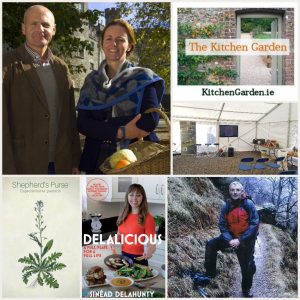 On The Kitchen Garden Radio Show this week, it's all about the Pilgrimage!
Sinead Delahunty's journey from farm life, sport and a career in physio therapy to writing a new cookbook, Delalicious. A Full Plate for a Full Life.
We talk to John G O'Dwyer about his guidebooks & #PilgrimPaths.
There's wild food, nature notes, recipes, music and poetry and, of course, jobs to do in the garden this week.
Listen on Mixcloud or download a podcast by clicking the 'download' link at the top of the page: