Podcast: Play in new window | Download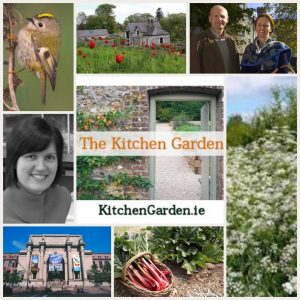 On the Kitchen Garden Radio Show this week we talk about Rhubarb and Mags shares a recipe for a delicious upside down Rhubarb Cake. John Flinn also gives us a great tip on preparing a spray for aphids made from Rhubarb leaves.
We talk to Ruth O'Leary, Director of Collections, Archives and Preparation at the American Museum of Natural History in New York about the Museum's collections and her journey to the Museum from Cork!
In Nature Notes we hear about Goldcrests and we visit the June Blake's beautiful garden in County Wicklow.
There are also some jobs to do in the Garden this week.
Listen on Mixcloud or download a podcast by clicking the 'download' link at the top of the page: