Podcast: Play in new window | Download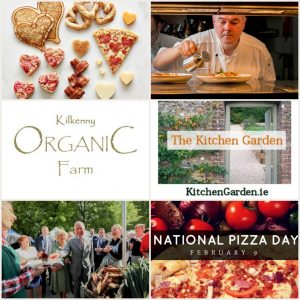 On the show today we talked about St. Valentine and how the day is celebrated in restaurants.
We were delighted to be joined in the studio by Kilkenny man and local restaurateur Garret Byrne from Campagne.
Garret has earned a Michelin Star for his Restaurant and has helped thousands of couples celebrate the romantic feast day!
Mags had some food suggestions for Valentine's day as well as a foolproof recipe for Pancakes for Pancake Tuesday.
We were also joined in the studio by Sinead Cranwell from Kilkenny Organic Farm, superb veg grower and marketeer.
And of course, there are some jobs to do in the Garden.
Listen on Mixcloud or download a podcast by clicking the 'download' link at the top of the page: