Podcast: Play in new window | Download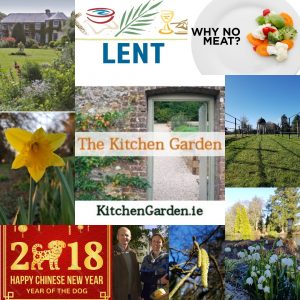 Today on the show we talked about Chinese New Year. We were joined by Lewis from Swan's Chinese Restaurant on the High Street in Kilkenny and talked about some of the food traditions associated with Chinese New Year.
We also paid a visit to Altamont Gardens in Carlow to see the wonderful Snowdrop display on a bright, cold and windy Spring day!
We also talked about Lent and how food traditions in this season of abstinence have changed over the centuries.
There were also some jobs to do in the garden this week.
Listen on Mixcloud or download a podcast by clicking the 'download' link at the top of the page: