Podcast: Play in new window | Download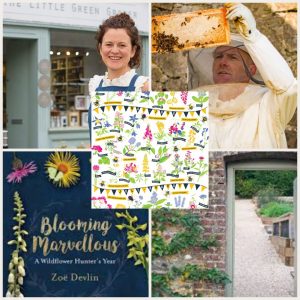 On the Kitchen Garden this week we talk to Eleanor Duggan from The Little Green Grocer in Kilkenny about Fermented Foods, Gut Health and Food as a medicine.
We also have Paul O'Donnell, Chairman of Mid Kilkenny Beekeepers in the studio to tell us about an upcoming Beginner's Beekeeping Course.
I talk to Zoe Devlin about her love of Wildflowers and her books describing them, especially her latest book, the lovely "Blooming Marvellous, A wildflower hunter's year".
Listen on Mixcloud or download a podcast by clicking the 'download' link at the top of the page: