Podcast: Play in new window | Download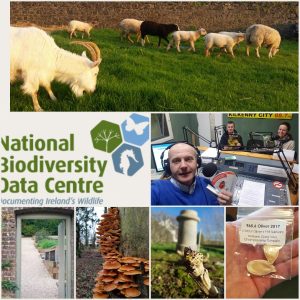 On the show this week, we are joined by Dr. Liam Lysaght of the National Biodiversity Data Centre to discuss biodiversity in Ireland, the work they do to help record it, how Citizen Science is used to help and things we can all do to enjoy our natural environment and help preserve the diversity of plants and animals that share it with us.
We also talk about Rhubarb – it's time to force!
On the Smallholding, it's winter worming time and we discuss some other Winter animal care.
Listen on Mixcloud or download a podcast by clicking the 'download' link at the top of the page: