It's still a quiet time of the year in the garden as we wait for the soil and the air to warm up. The ground is very dry though, so you could do some tidying up or weeding without harming the soil structure.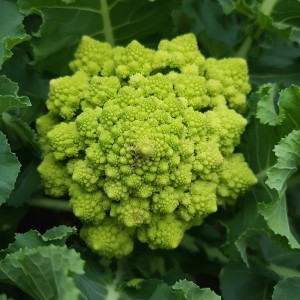 Jobs to do this week:
I'll be recycling the Christmas tree and the municipal collection points are still open in most places.
Set up seed propagators or warming cables to make sure they are working properly. You can start sowing some seeds straight away. Plants like chilies need a long growing season so it's best to start them early.
Continue to harvest veg from the garden. At the moment we have Beetroot, Kale, Leeks, Onions and Chard still happily growing in the garden. In the greenhouse, the late Romanesco I sowed last Autumn is ripening.
If the weather stays mild, I'll be giving the Lawn Labyrinth its first trim of the year. Don't cut grass too low and avoid cutting it if frost is forecast.