Podcast: Play in new window | Download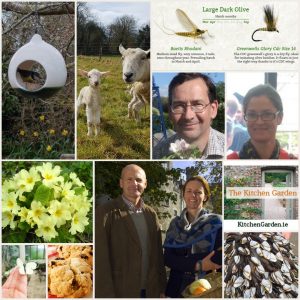 On the show this week, we welcome April and review some Easter Lunch successes. We also look at ways to use up all of those Easter Eggs!
There's a recipe from Martha (age 9) for Rock Cakes – they are REALLY good!
Bob Dylan recites TS Elliot's The Wasteland, to encourage us to look past April to warmer times ahead (we hope).
It also seemed appropriate to be talking about water on the Show as there has been so much rain lately. We spoke to Senior lecturer in Marine Biology at the Ryan Institute and NUI Galway, Dr. Anne Marie Power about Barnacles, Fish Stocks and plastics in our Oceans.
To continue the watery theme we also talked about freshwater fishing with Tanguy deToulgoet.
As usual, there were also some plants and animals to look out for this week and, of course, some jobs to do in the Garden.
Listen on Mixcloud or download a podcast by clicking the 'download' link at the top of the page: