Podcast: Play in new window | Download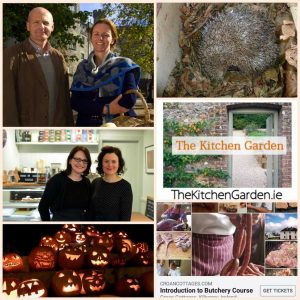 It's the Kitchen Garden Radio Show's birthday, one whole year on the air and on the show this week we hear how the Introduction to Butchery classes went at Croan Cottages and how Halloween was spent in Kilkenny.
We are joined in studio by Sarah from the The Little Greengrocer which picked up the Kilkenny Food Producers' Hero Buyer Award at this year's Savour Kilkenny Festival.
In Nature Notes, Mags tells us all about Hibernation – a timely guide to what's going on!
As usual there are some jobs to do in the garden and we finish the show with a full play of the Kitchen Garden Suite.
Listen on Mixcloud or download a podcast by clicking the 'download' link at the top of the page: