Podcast: Play in new window | Download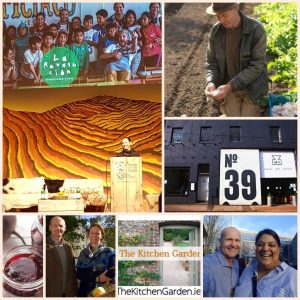 On the show this week Francis reports from Food On The Edge 2018 and illustrates it's themes of Kitchen Culture, Waste Reduction and Early Food education:
– There's a description of the La Revolucion movement in Peru, bringing Food Education to Primary Schools.
– How Joshna Maharaj changed the nutrition and food culture in one of Canada's hospitals
– How Silo in Brighton has managed to become a Zero Waste restaurant.
Francis previews the Introduction to Butchery Course at Croan Cottages coming up over the Savour weekend.
Mags makes pickled Beetroot and gives us some ideas on how to use it.
In the Garden we are joined by Dermot Carey (@vegieguy) who talks to us about planting Garlic and Onion now!
Listen on Mixcloud or download a podcast by clicking the 'download' link at the top of the page: