Podcast: Play in new window | Download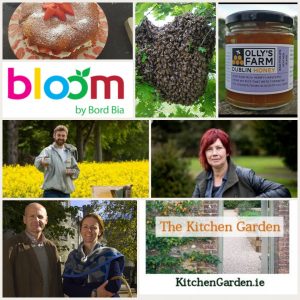 On the show this week we talk to Olly Nolan (@OllysFarm) in the Dublin Mountains about Bee Swarms, Beekeeping and Harvesting honey.
We talk to Garden Designer Melanie Webb about her garden at #Bloom2018.
In Nature Notes, we talk about some of the Wild Blossom on display at the start of June.
There are recipes, garden jobs and music from The Paper Kites.
Listen on Mixcloud or download a podcast by clicking the 'download' link at the top of the page: