Podcast: Play in new window | Download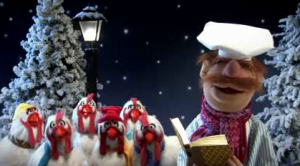 This week on the show we have not one but two chefs in the studio to give us their tips and tricks for cooking Christmas Dinner.
Two very different approaches, both leading to delicious dinners. I'm sure there's something in there for everyone.
We also welcome back Paddy Daly, retired Head Gardener from the Mount Juliet estate in Kilkenny. Paddy reminisces about Christmases past at the Big House.