This oven is made from Firebricks and so works out a lot more expensive than a clay oven.
Building a Pizza Oven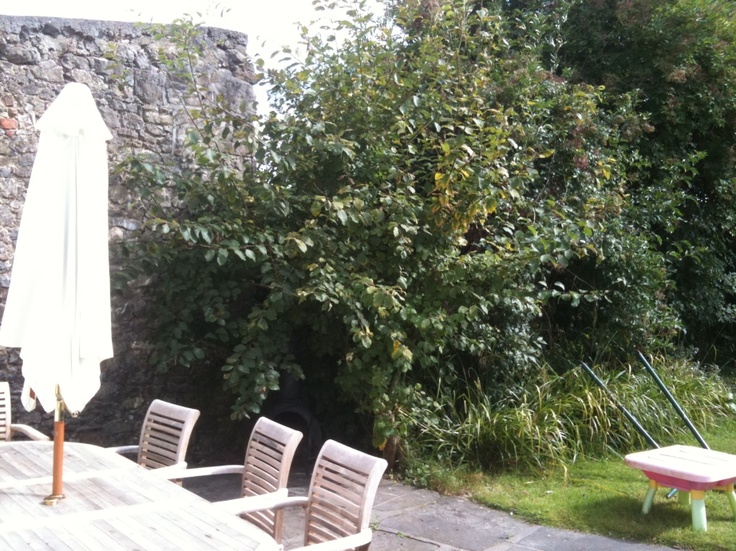 Site
The site we chose to build the bread/pizza oven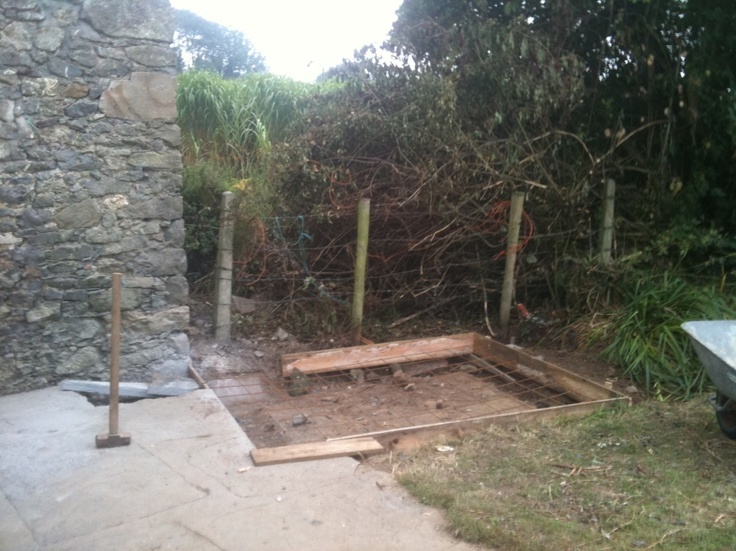 Foundation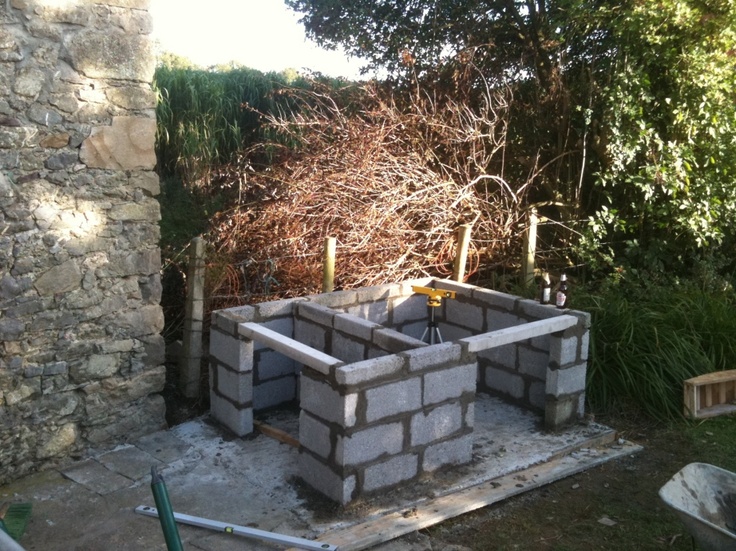 Base
Base of the pizza oven built and ready for the floor.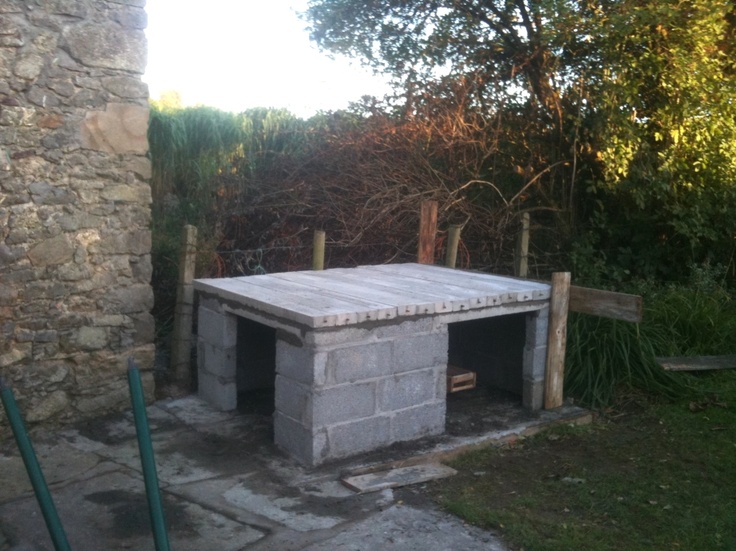 Concrete lintels used to make the floor for the pizza oven.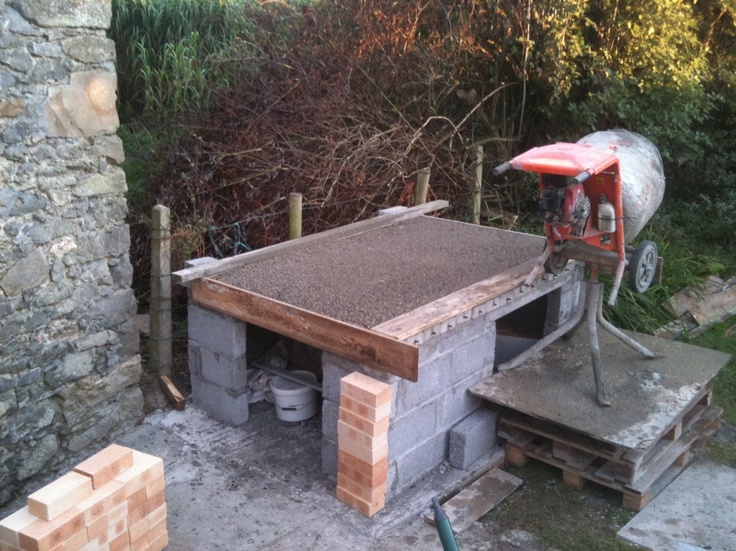 Floor insulation
We added a layer of insulating vermiculite below the bricks in the pizza oven floor.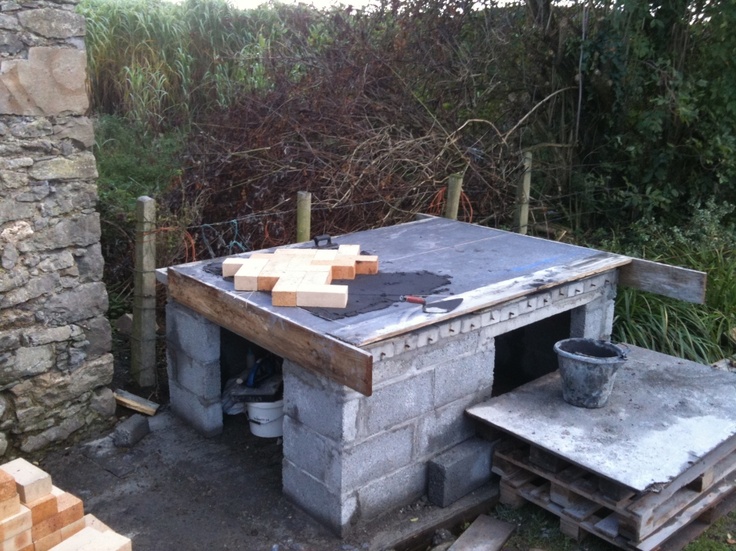 Fire clay floor
On the concrete lintel floor there's a layer of vermiculite, then this is levelled with a layer of fire clay, then the fire bricks are laid. We used a herring bone pattern on the floor of the pizza oven. This makes it easier to slide the paddle in and out - but it does take longer to lay.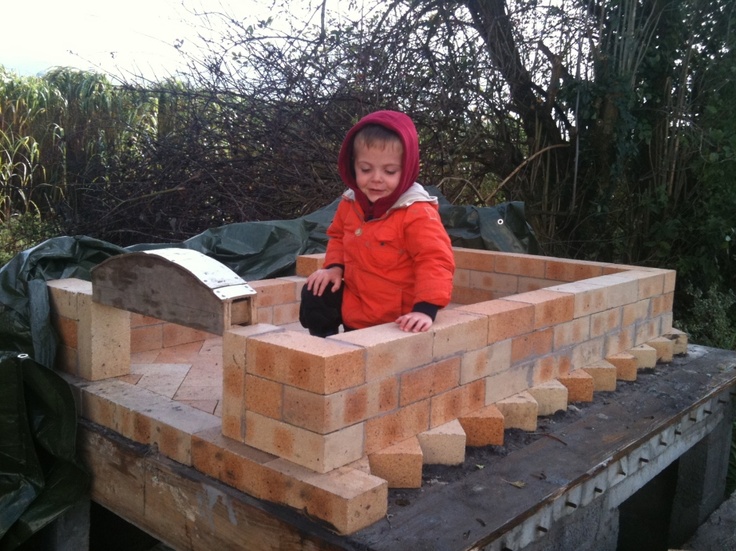 Firebrick walls and floor
The pizza oven built before the arched roof goes on. My little helper is also visible:-)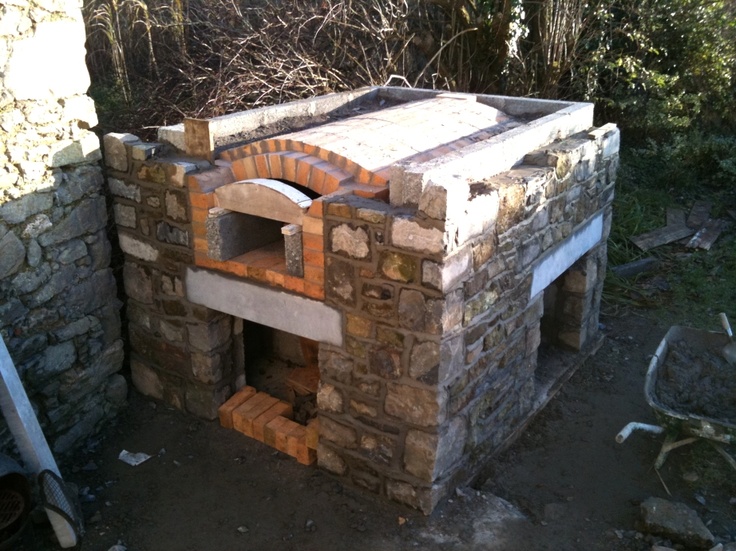 Arch roof and stonework
We created 2 arch templates so that the oven arch is larger than the door arch. The outside of the oven is clad in limestone.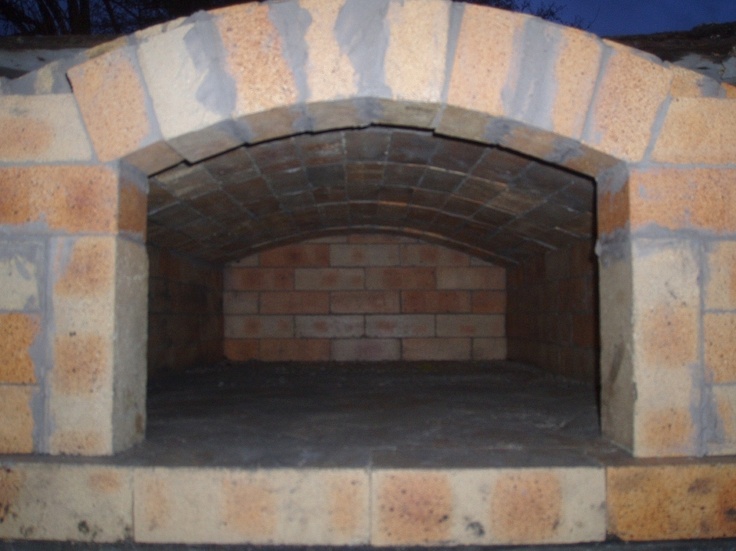 Oven interior
The completed interior of the Pizza oven. Completely lined with fire-bricks.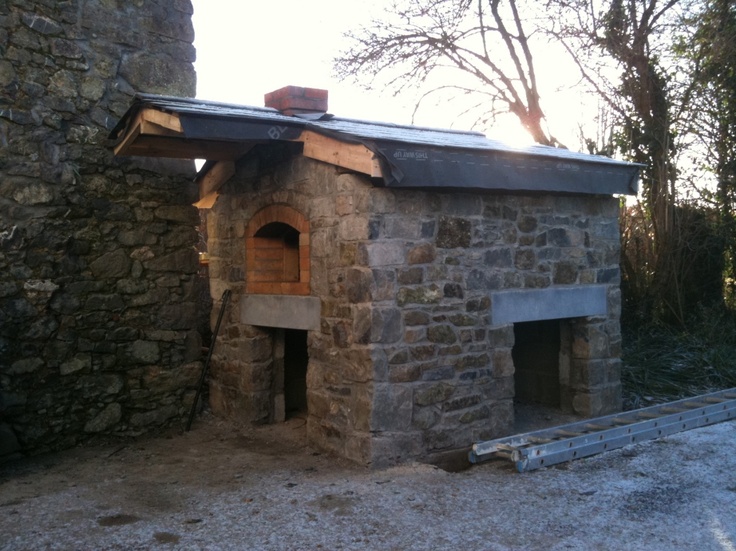 Roof on
We filled the space above the oven arch with a 20cm layer of fireproof insulation and then another 20cm layer of perlite. That should help to keep the heat in the wood fired oven. The oven is then roofed in slate and a brick chimney was built over the door vent.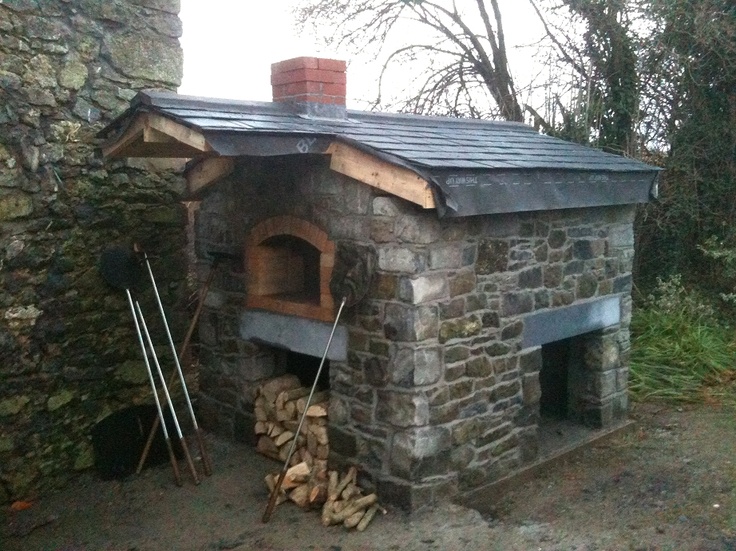 First fire
The detailing on the Pizza oven was not yet finished but we couldn't wait any longer to fire it up!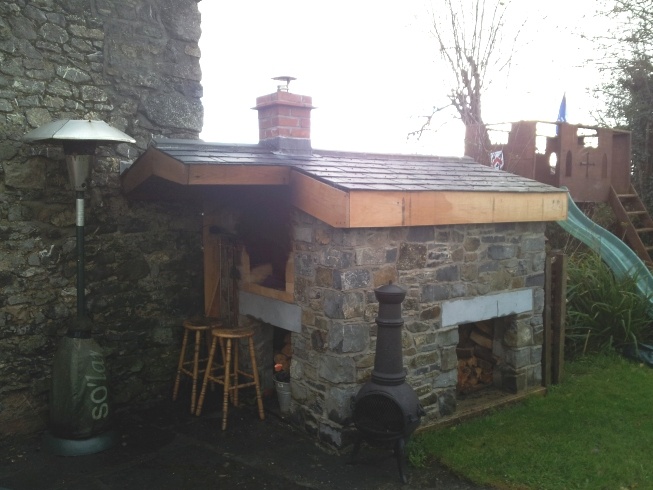 Finished
The facia on the pizza oven is made from oiled Oak. A steel door was made for the opening.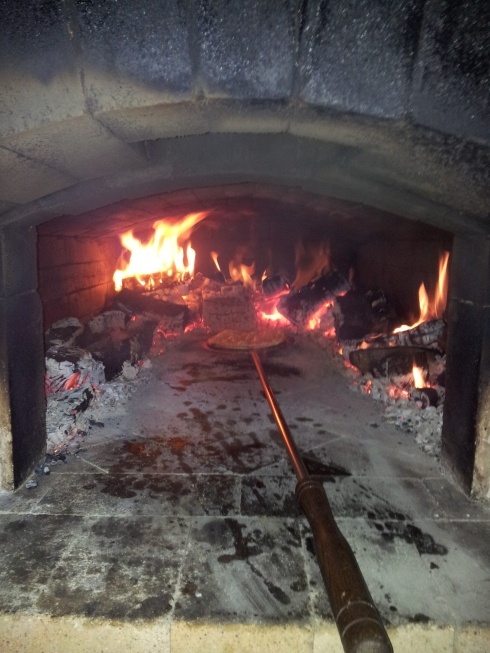 Pizza cooking
The interior of the Pizza oven with a nice oak wood fire lit.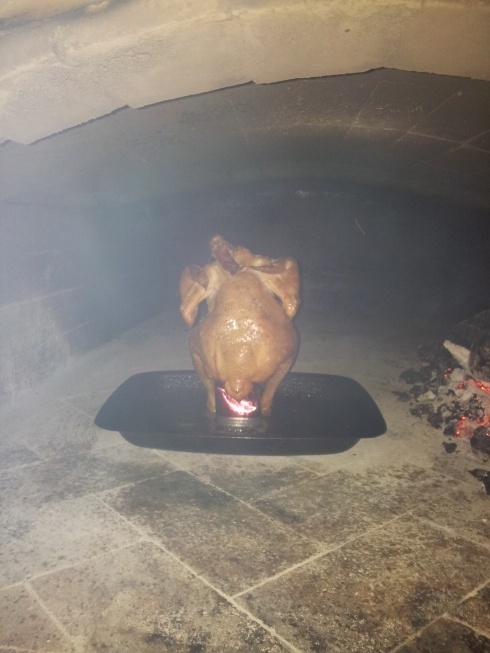 Beer can chicken
It's not just Pizza that you can make inside a wood fired pizza oven. Here's beer-can chicken. Yep, that's a can of beer inside the chicken.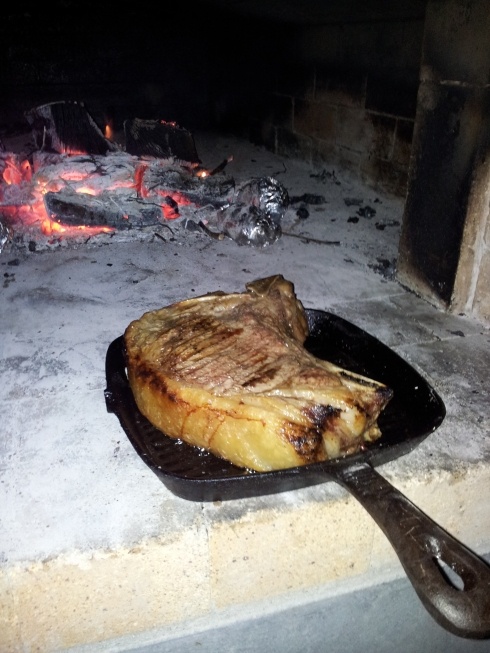 Steak in the oven
Pizza ovens are not just for pizza. T bones steaks are delicious from the oven.