Podcast: Play in new window | Download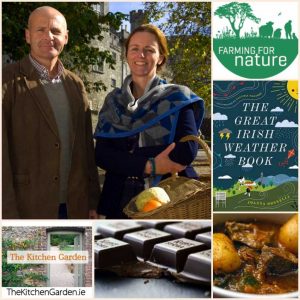 On the show today we hear about the Farming For Nature Awards and celebrate The Calvey Family from Keel, Co.Mayo, the inaugural winners the award.
We chat about how Food can affect mood and the right foods can counter seasonal lows. Luckily the good foods are also delicious!
In the Kitchen there's a recipe for Slow Cooked Venison Stew.
I chat to meteorologist Joanna Donnelly about her love of the weather and her new book The Great Irish Weather Book.
In the Garden, it's time to plant Raspberry and other cuttings now. It's also a good idea to do a tidy in the garden now to prevent a build up of garden pests in the Spring. Speaking of pests, it's a good idea to fit sticky traps to the trunks of Fruit Trees now.
Listen on Mixcloud or download a podcast by clicking the 'download' link at the top of the page: