This smoker is widely available online and retails for approximately €40. It's an attractive piece of kit but the low price tag does bring with it some shortcomings – not least of which is the complete lack of assembly instructions and some important (but small) components!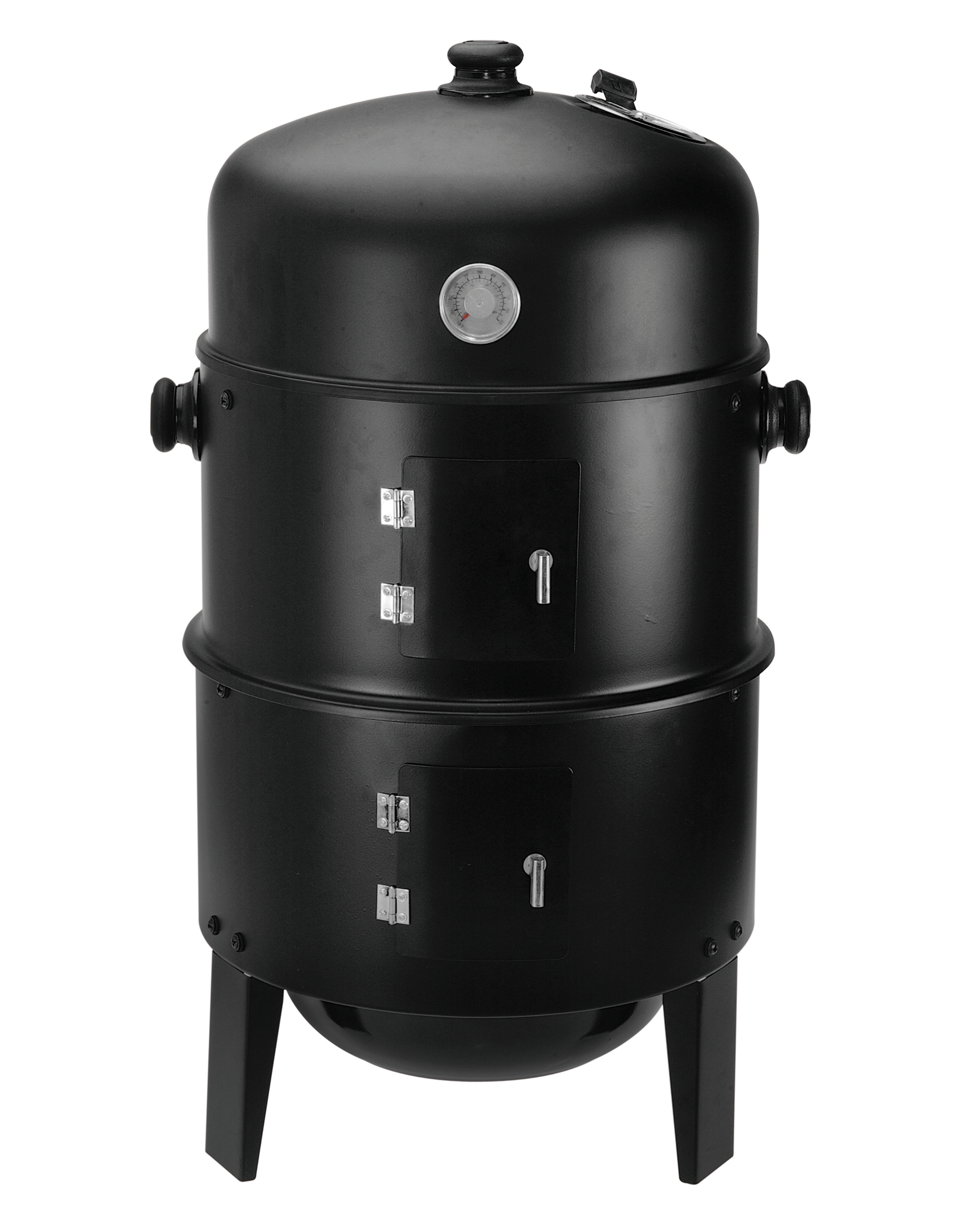 FoxHunter" Smoker BBQ Grill User Manual
This is the complete user manual: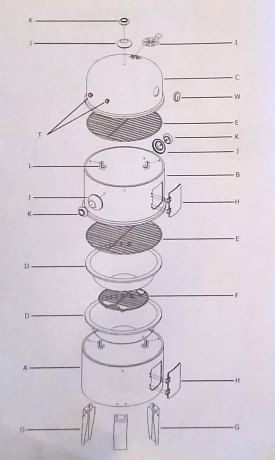 Perfectly adequate for showing what large part goes where but there are 4 bolt types, nuts and assorted other small bits, the number of which do not match the parts list on the reverse and there are no notes as to which bolts are used where.
FoxHunter" Smoker BBQ Grill Assembly Instructions
I have marked on this photo where each of the bolts is used.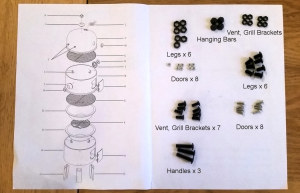 There were no washers included with the FoxHunter Smoker BBQ Grill FH-BBQ-01 but without them I reckon the door bolts and leg bolts with quickly become loose. I added split rings and washers to bolt.
Further Reading
Once you have it together, get smoking! I strongly recommend Steven Lamb's Smoking and Curing book for ideas and recipes.
Another publication which might be useful is the User Manual for a similar (but much more expensive) smoker, the Brinkmann Smoke 'n' Grill.